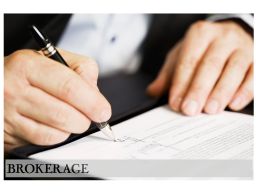 For over 20 years, Heirloom & Co. has helped local, regional, and national clients lease, buy and sell commercial, farm & ranch, and upscale residential property throughout Texas. We know the markets, local officials, property owners, developers, and the land, and provide a comprehensive approach to our clients.
Because we are also consultants, developers, and asset managers, we bring interdisciplinary perspective and insight to brokerage you will not find with the average real estate agent. From environmental and land use regulations to local competition and financial considerations, we investigate every factor for an integrated picture of the risks and possibilities to help you make an informed decision and maximize the value of your investment.
BROKERAGE SERVICES:
Full service brokerage

: Transaction execution including acquisition or disposition projects for purchasers and sellers of significant real estate holdings. With no affiliations to franchised or corporate real estate firms, we are neutral independent advisors and provide advice that is practical, analytically based, unbiased, and financially sound.
Tailored and often confidential, under-the radar, targeted, careful and sequential marketing of unique, important and often complex landholdings having a limited buyer pool and risk overexposure and stigmatization with a conventional retail marketing approach.
Retail marketing and marketing management—In cases of properties warranting broad and national property exposure, tailor and execute a detailed property specific marketing plan in accordance with an advance agreed upon marketing budget. In appropriate cases draw from key regional and national players to form the best brokerage/marketing venue possible.
REO's: Heirloom & Co. has a successful track record in the representation of REO assets for many regional banks and their asset managers. Our attention to detail, organization, and relationships in the market give us a competitive advantage in the securing, management, and disposition of assets.
Pre-marketing due diligence—for all of our marketing assignments we do all of our groundwork up front, creating a clear understanding of components of value with all questions answered in advance
Land Scouting—Heirloom & Co. works with private, corporate, and hedge fund investors in developing acquisition strategies and operating pursuant to "go-no go" parameters to create deal flow relevant to client objectives.
Confidential assemblage of targeted properties.
Heirloom & Co is a licensed real estate brokerage in the state of Texas. TREC # 0528162
Land investment services are provided nationwide and not limited geographically.
Heirloom & Co. offers non-conventional fee structures that are flexible and vary by property and type of service provided.
Broker of Record and MLS listing services for luxury residence, resort/hospitality, & commercial builders and developers.